Resources
Access our latest articles and information
Download product literature and technical documentation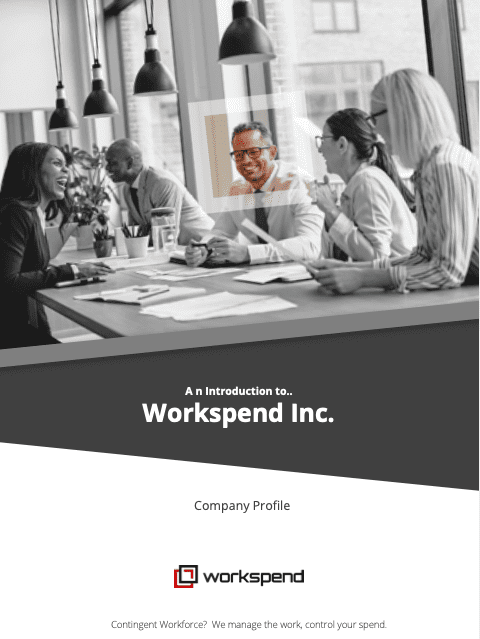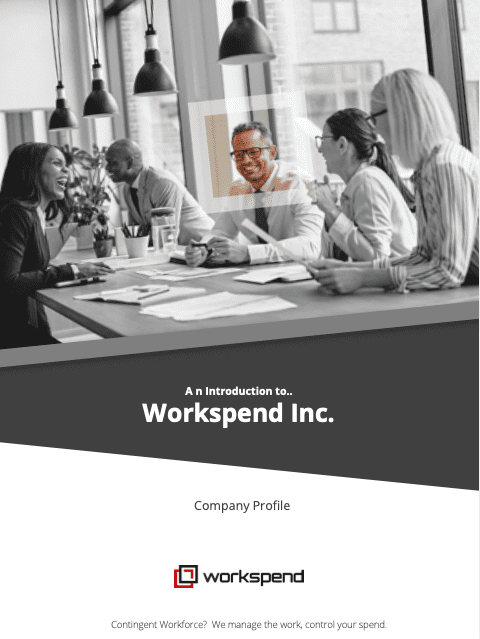 This company profile brings together all the aspects of Workspend and its solutions, explaining how we work and what we do.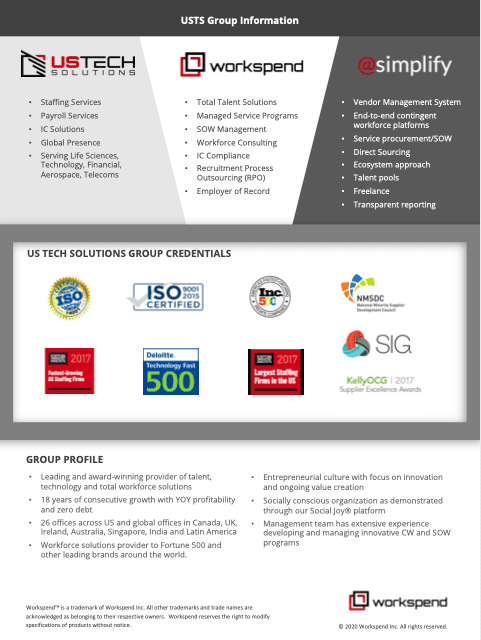 This document puts together where Workspend fits in the USTS Group and its credentials.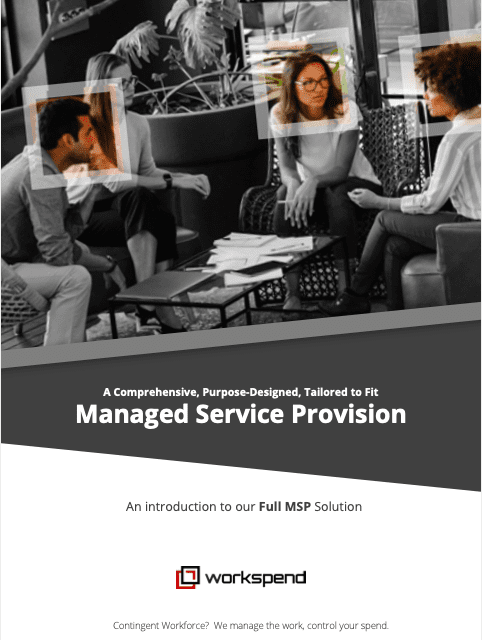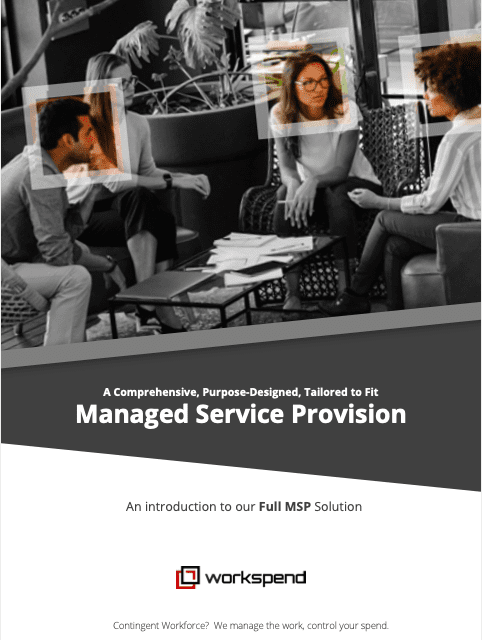 A detailed brochure, providing all the information regarding our Full MSP Solution.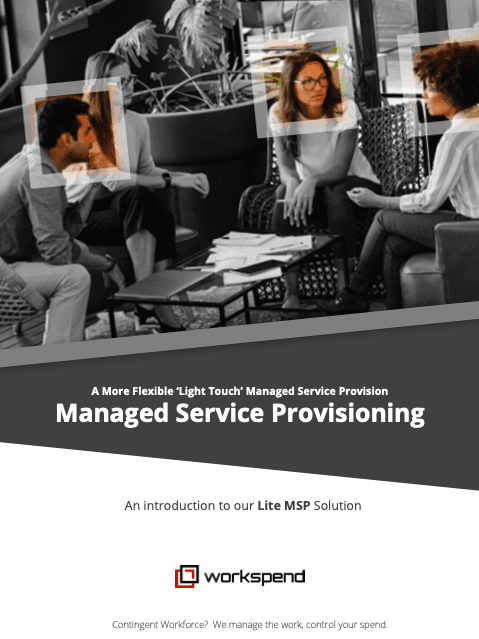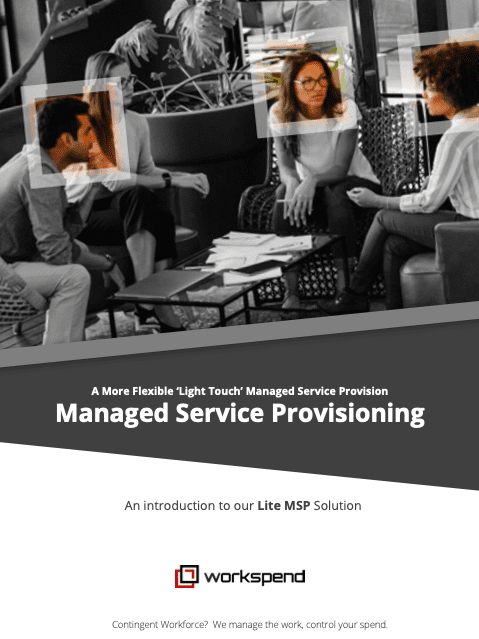 If your looking for information about our Lite MSP Solution, then this document gives a detailed account of Workspends solutions.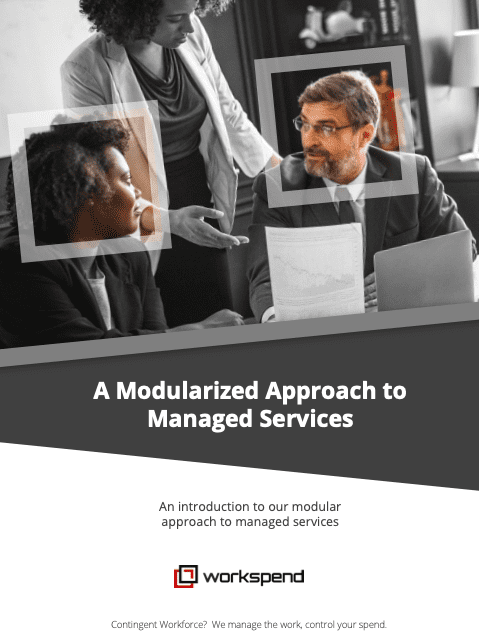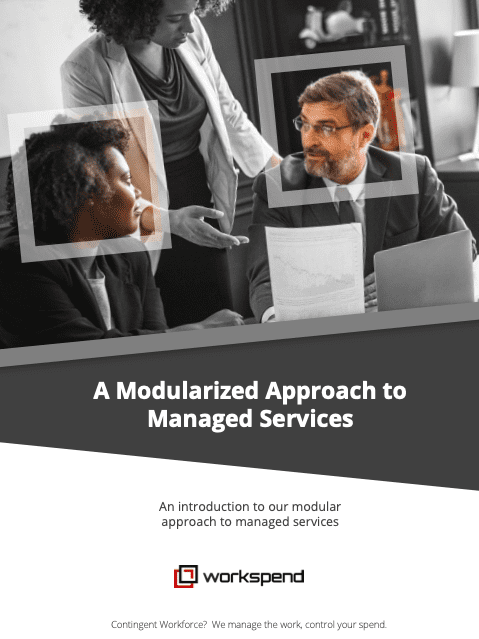 For those interested in Workspend's Modular Approach to Managed Services, this document explains what it is and how it can benefit an organization.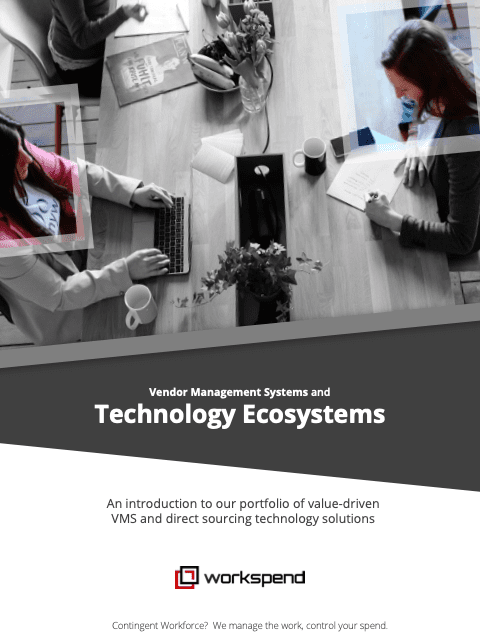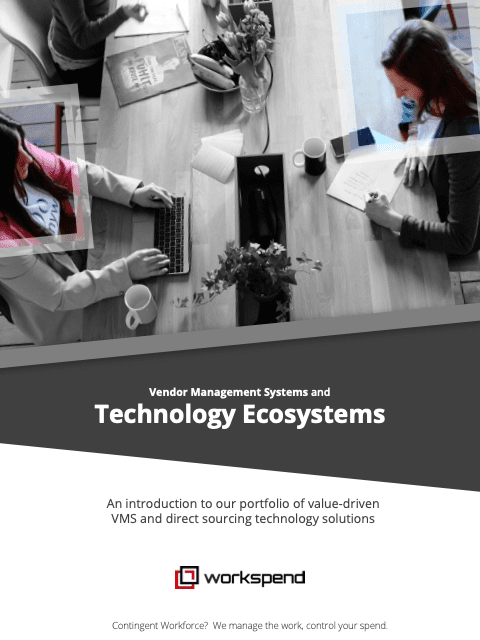 In this document, we discuss the impact of technology on the talent supply chain and the role that Workspend plays in creating technology ecosystems.
Simplify VMS for Workspend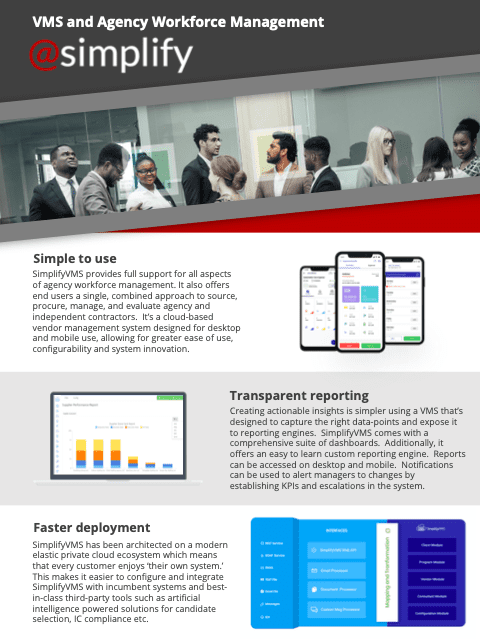 This document explains where Simplify VMS fits with Workspend and its Workforce Management Solutions.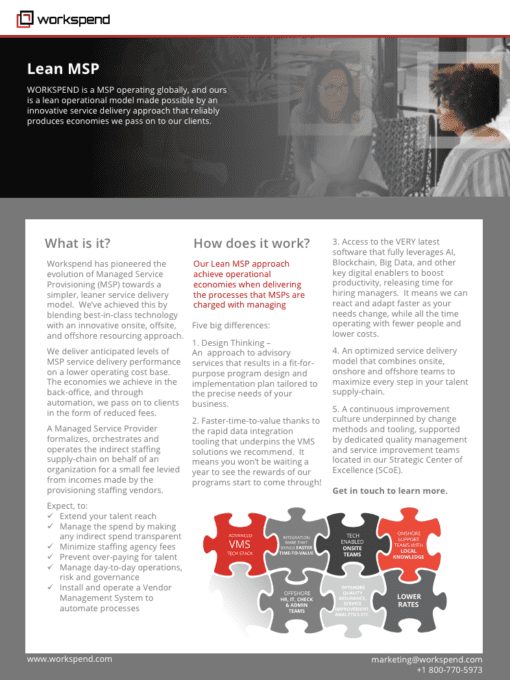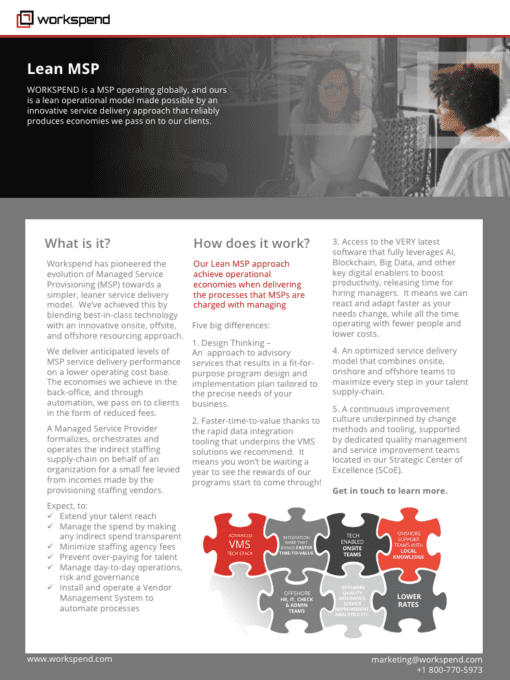 Lean MSP™
Workspend is a Managed Service Provider (MSP) operating globally, and ours is a lean operational model made possible by an innovative service delivery approach that reliably produces economies we pass on to our clients.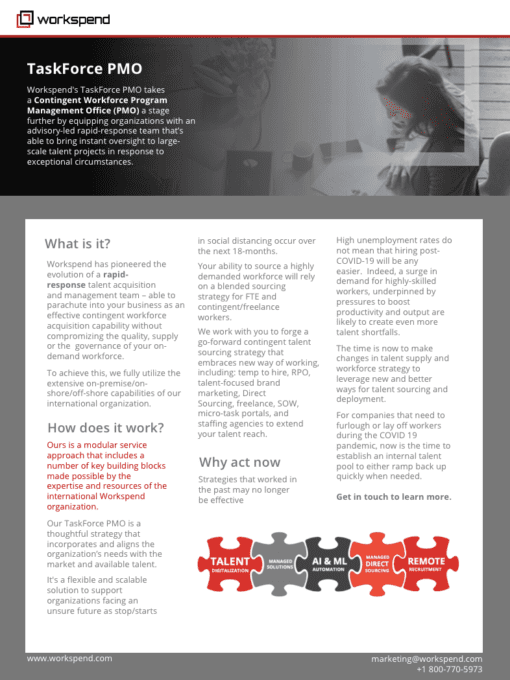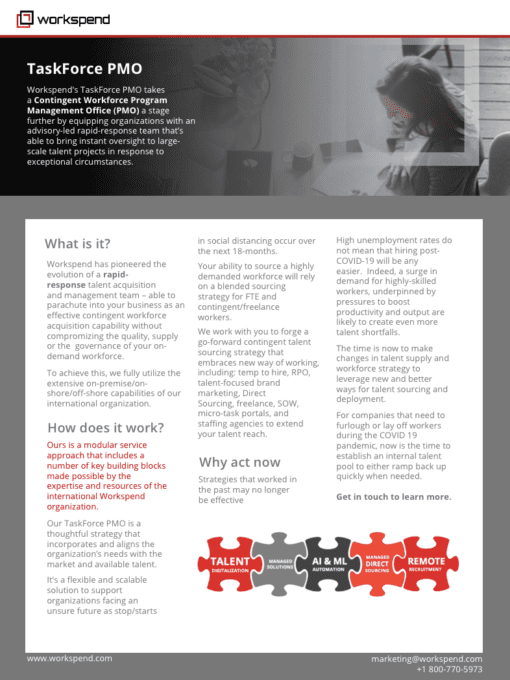 TaskForce PMO™
Workspend's TaskForce PMO takes a Contingent Workforce Program Management Office (PMO) a stage further by equipping organizations with an advisory-led rapid-response team that's able to bring instant oversight to large-scale talent projects in response to exceptional circumstances.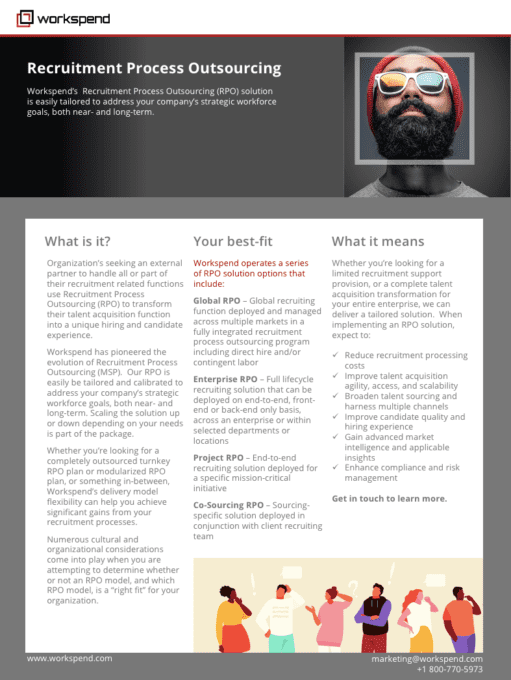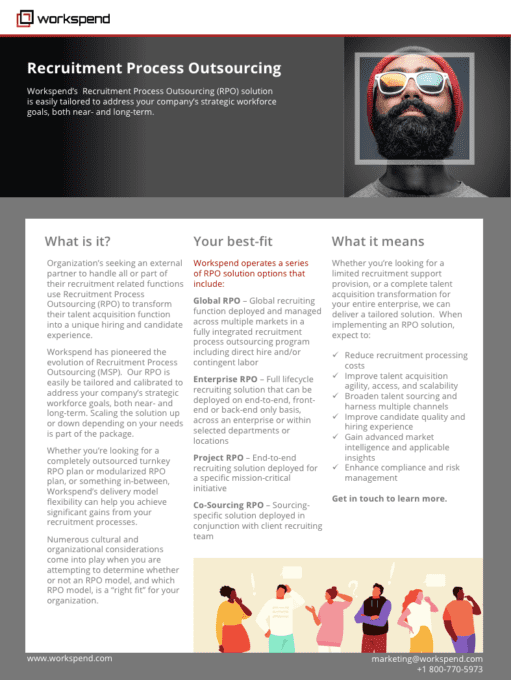 RPO
Workspend's  Recruitment Process Outsourcing (RPO) solution is easily tailored to address your company's strategic workforce goals, both near- and long-term.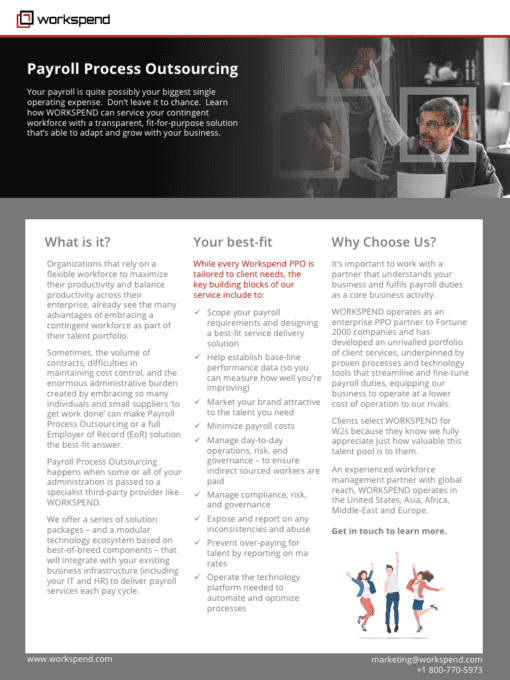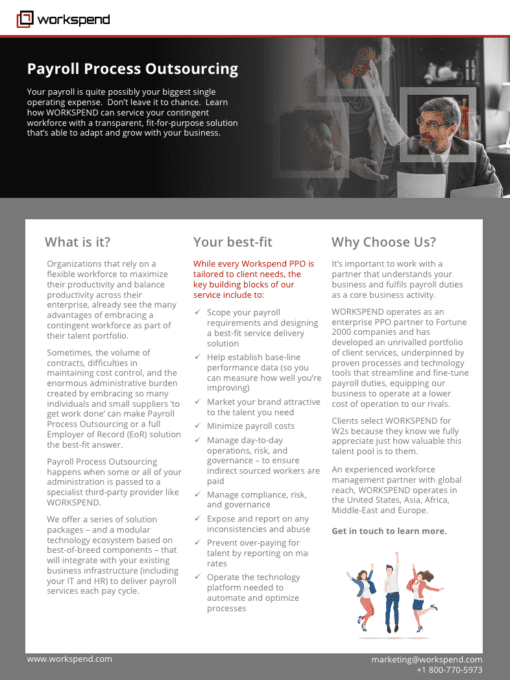 PPO
Your payroll is quite possibly your biggest single operating expense. Don't leave it to chance. Learn how WORKSPEND can service your contingent workforce with a transparent, fit-for-purpose solution that's able to adapt and grow with your business.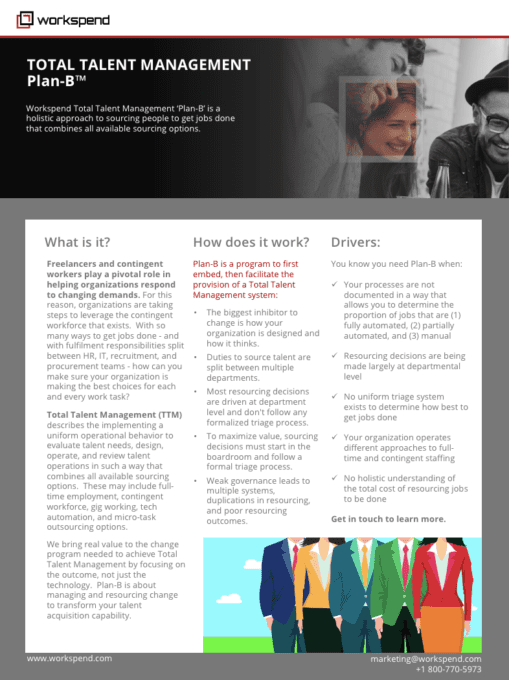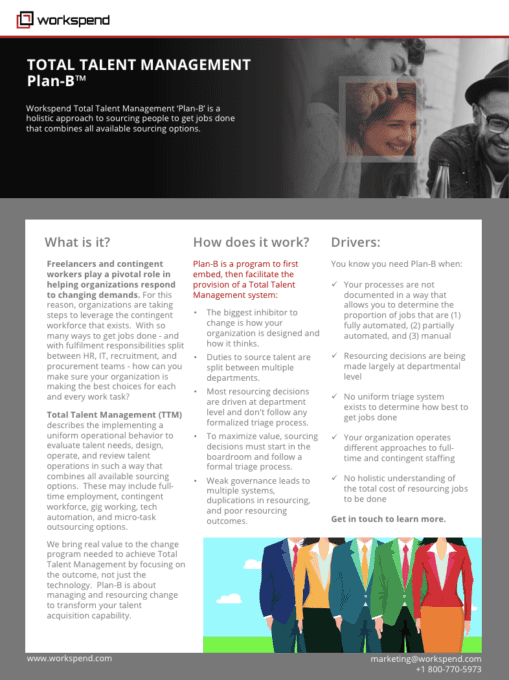 TTM Plan-B™
Workspend Total Talent Management 'Plan-B' is a holistic approach to sourcing people to get jobs done that combines all available sourcing options.
.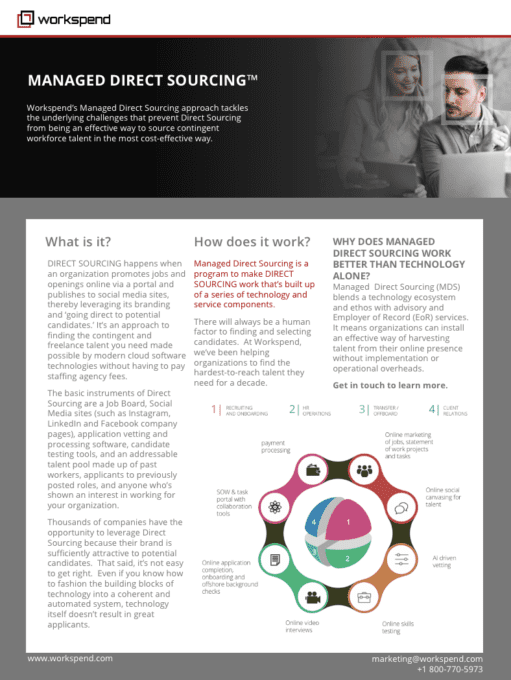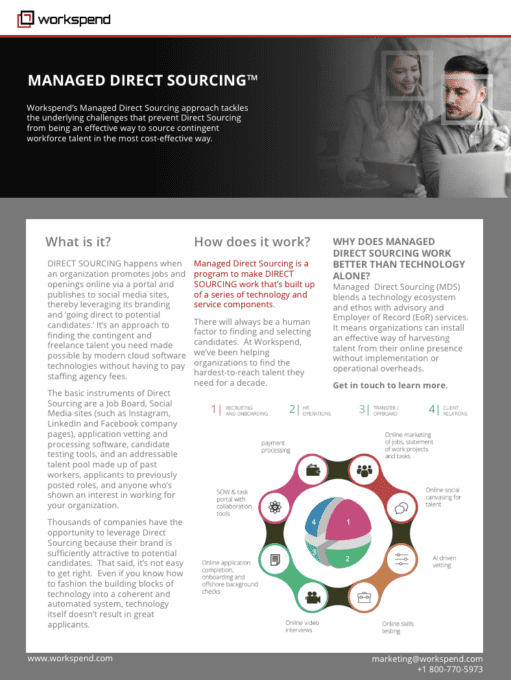 Managed Direct Sourcing™
Workspend's Managed Direct Sourcing approach tackles the underlying challenges that prevent Direct Sourcing from being an effective way to source contingent workforce talent in the most cost-effective way.
Download our Ultimate Guide to Managed Direct Sourcing