Chloe Mumford - 4 min read
How a Digital MSP boosts your direct sourcing contingent workforce program
Businesses are steadily adopting direct sourcing contingent workforce programs. However, we all want the best of the best, and it's hard to know how to get there. The solution is a blend of people and technology. Modern talent portals are able to give your direct sourcing contingent workforce program a significant boost. To really get it right, you need a MSP – the 'people' aspect of this mix is instrumental to the success of your program.
What is a direct sourcing CW program?
A direct sourcing CW program is when a workforce solutions partner provides you with a recruiting team that sources contingent workers for you.
According to a study by SIA, 62% of enterprise organizations that currently use contingent workers have either implemented some form of a direct sourcing program or plan to.
Building a contingent workforce is a business trend you should certainly follow. A study from Gartner reveals that 32% of organizations are replacing full-time employees with contingent workers. Their primary reason for this is focused on saving costs, and it is working.
Why you should have a direct sourcing CW program
Direct sourcing is a great way for organizations to gain economies on expanding their contingent workforce.
Contingent workers usually don't require benefits, whereas permanent employees usually do expect them. This in turn significantly lowers your cost per hire.
Attract top talent and boost productivity levels. More and more skilled candidates are moving into the contingent workforce. It makes it easier to hire top talent, as workers are now expecting greater flexibility, and are going contingent to attain it.
Faster time-to-fill. This will be further discussed below, however, as direct sourcing reduces the time to fill vacancies, it means that you can save precious time and focus on tasks with greater priority.
Reduction in time-to-fill
Direct Sourcing reduces the need for time-consuming hiring tasks. By adopting direct sourcing, your team no longer needs to internally conduct pesky contract administration or onboarding tasks. As your expert contingent recruitment team does it all for you, you can focus on more important tasks to grow your business, enjoy reductions in the time needed to fill your vacancies. 
How does a digital MSP play a role in this?
Today, many companies use an MSP and or a VMS as part of their extended workforce management. However, there is an obvious conflict at play here.
As tech is evolving, its importance is becoming more pronounced. There is a need for MSPs to do the same and become technology-led. Now here's the conflict:
Why would traditional MSPs want to do this? Traditional MSPs make their money by being highly visible.  
Through increased digital technology that leads to more automation and less visibility, they experience an 'innovation dept,' i.e. the emerging business model results in less income in their programs, resulting in the natural instinct to look the other way. 
Kodak did this with digital cameras, and the office equipment industry is doing the same thing today, by trying to ignore the advantages of clean inkjet technology compared to dirty laser technologies. 
Perhaps, the best example is evidenced by the taxi firms that watched as UBER swooped in and overtook their market. What's pretty clear is the behaviours that result from the innovation dept create high-risk strategies for traditional players, but history tells us they never learn.
Companies hiring out one in every three roles to external workforce resources need a robust and scalable resource management solution to support this business-critical process. To future-proof your VMS purchase, it needs to focus on more than just procurement.
What's needed is an end-to-end total talent solution. The thing to do is consider what constitutes the management life cycle of the external workforce, and the building blocks of technology needed to digitalize it.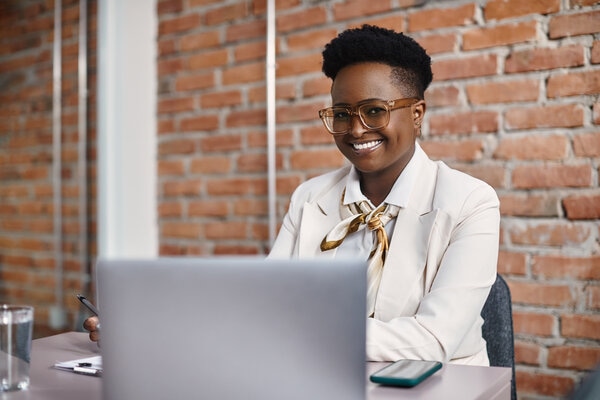 What does this all mean for you?
Traditional MSPs don't want to reduce contact through self-service tools and machine-to-machine automation—given the choice they would opt to increase contact because this constant visibility seemingly justifies their role, making them more influential and pivotal to the success of your program.
Traditional MSPs don't feel a need to adapt their business model, which benefits from a large amount of communication with their clients.  The new, versatile digital MSPs, like Workspend, are founded on the principles of embracing technology innovation into their operating model.
Workspend has re-invented the MSP model, making it suitable for the digital age.  We have a commitment to constant improvement, using a technology-led approach to automate many of the largely manual data processing tasks.
Instead, of seeking to actively ignore the impacts technology can have on operating behaviors owing to an innovation debt, digital MSPs work hard to embrace it—and reduce your spend.
Yes, there is less client contact with digital MSPs, but there are a large number of benefits that come with that.
The workforce is always changing and you need an MSP that can adapt to the changes as you do.
Adopting a tech-centric MSP can be a more cost-effective solution than a traditional MSP. Instead of paying for technology and tools separately, it's included in the MSP cost.
Digital MSPs that leverage technology are the future of the contingent workforce industry. Being tech-led and cost-effective, they are flexible and adapt to your needs. Businesses get to enjoy all the benefits that come from embedded direct sourcing, Statement of Work capabilities and more.
It's never too late to adapt your business. If you want a best-in-class direct sourcing program, a digital MSP is one option to consider.
Learn more about Digital MSPs and how they work
Power your workforce outcomes with a diversity MSP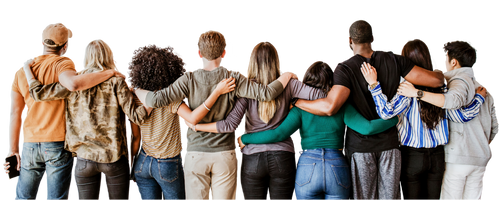 Manage external workforce
Make data-driven hiring decisions
Bring unbudgeted spend under control