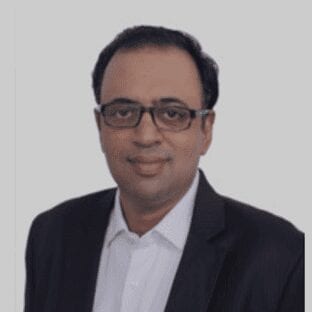 Sameer Srivastava - 5 min read
Talent Technology: Taking Talent Acquisition Digital
Are organizations fully maximizing available technology innovations and new channels for finding the best talent?  If not, why not? Find out why so many organizations are missing out on the digital transformation of the recruitment function.
The Technology Malaise that is Talent Acquisition
The talent industry is drowning in technology. The paucity of talent isn't the issue, but working out how to turn new innovations – such as AI – into value has so far proved illusive. At the last count, none of the managed Service Provisioning (MSP) programs I am aware of are using artificial intelligence on a daily basis to solve a recruitment challenge.
It's a disappointing picture when the opportunities for digitalization of the recruiting and workforce management discipline are so great. It begs the question–what's going wrong when it comes to embracing technology in our industry? In this article, we dig into the challenges that we've seen, working with our clients in the United States, APAC and Europe.
Technology Looking for a Problem
When new technologies – like blockchain, AI, and software robots – hit the market, a swarm of start-ups and venture capitalists will crowd around them hunting down ways to turn any new tech into profitable business opportunities. It's not uncommon, when this happens, for solutions to surface that 'sound' clever, but don't work. What I mean by this is not that they don't functionally work; it's just they don't fulfil a business need in a way that's able to offer measurable improvements.
Whatever the net gain is, any new solution has to at least justify the effort and expense needed to change systems, processes, and operating behaviors. Additionally, new tech solutions must produce rewards that are better than outsourcing providers able to get the same job done by farming it out to somewhere in the world that offers the lowest labor rates; providers that can throw many low-cost resources at a problem to manually hand-crank out the solutions. Unless solutions gain a critical mass, they result in a spark, splutter and a phut!
Glueing Technology Together
It's not uncommon for point-specific features to look impressive in isolation, but try and bind them with systems and processes, and it becomes obvious they don't glue into the world of talent. For early-adopters, this can be extremely frustrating. There are a few technologies that work in isolation in our industry.
All organizations these days need transparency across their systems and processes. Achieving that high level of transparency requires systems to give up their data and make it easy to share and reuse. Many of the new technologies we're seeing just aren't up to the job.
Blending Industry Expertise with Tech Know-How
One of the obstacles I see tech companies having in the recruiting industry lies in the very specialist talent needed to make talent sourcing work. Ours is a 'people-centric' industry and the science of talent acquisition can often be compromised by the vagaries and impurities of human behaviors. Just because you want candidates to flock to your website and fill in application forms doesn't mean they will.
Attracting talent goes way further than pay packages and rewards schemes. With all the different ways to source talent, the subject has become a specialized field. Tech companies can regularly grasp the business potential of crafting solutions, but their solutions are let down by details that any talent professional, program manager or recruiter would instantly recognize as alien behavior. Unless people have good reasons to change how they operate, it's difficult to encourage a change in behavior no matter how swishy your interface is!
Bringing Talent Sourcing Online
The one area where technology innovation seems to be making a toe-hold on the talent industry is in the move towards online recruiting – and all the 'sub-processes' that moving recruiting to an online and remote function entails.
There are a plethora of job boards and industry-specific job sites, like Dice.com, efinancialcareers.com, Engineering.jobs etc., that are gaining traction in the market to bring 'seekers' of talent and 'solvers' of problems together. The advantage these platforms get is that they're focused on a specific community with similar needs, so it's easier to make the technology work.
Platform providers that already have a committed online community (LinkedIn being the perfect example) can leverage technology almost immediately and make it valuable to their audience, because they know what their audience is interested in, and they are offering more than one reason for people to visit their network. This 'parasite strategy' works well, because new features can be added one feature at a time.
Another good example of a community site growing into talent acquisition is Glassdoor. As an employer review site, Glassdoor can transition site visitors from 'curious researchers' to potential 'job candidates' by blending their original employment review service with a job portal.
Companies on the lookout for talent are also using their brand reach to extend their capacity to attract candidates for jobs and projects. Businesses are using their social presence to promote their values. In an age when everyone leaves a footprint on the web, employers can advertise openings via their own job boards and construct automated workflows to channel interested individuals into application processes.
This method is often referred to as Direct Sourcing, as it means organizations can go directly to their own talent pool (built up over time by promoting job vacancies and running social platforms) rather than depend on staffing agencies and pay their fees. Direct Sourcing is growing in popularity because it offers easy access both ways: firms are able to identify top talent better, and the talent, in turn, knows about the business organizations that can meet their expectations.
Final Thoughts
Without doubt, we are going to see more examples of digital technologies moving successfully into the talent acquisition space over the next year. There are genuine and compelling opportunities to automate areas like CV vetting, interviewing, background checks, culture fit, etc. but for the mass market.
About the Author
Sameer Srivastava has over twelve years experience in designing, implementing and managing MSP programs in Europe, Asia, and the US. His current responsibilities include oversight of Workspend's Strategic Center of Excellence based in New Delhi, India, and business operations in APAC and EMEA. Prior to joining Workspend, Sameer was leading Kelly OCG's Implementation services in EMEA and later went to head their MSP and RPO Operations in India. Post Kelly OCG, Sameer was at Allegis Global Solutions where he managed Implementation and Operational teams in India. Sameer also has experience working as an IT and Change Management Consultant in the US and the UK. Sameer holds a bachelor's in computer science from the University of Nebraska, Lincoln (USA) and an MBA from Cranfield University (UK). He can be contacted at [email protected] or on LinkedIn.