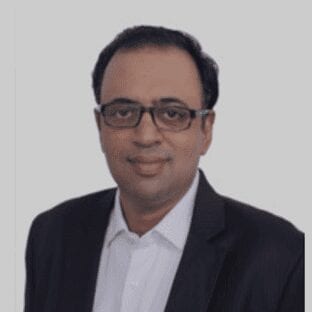 Sameer Srivastava - 6 min read
Workspend's Strategic Center of Operational Excellence (SCOE)
A Managed Service Provider (MSP) helps manage contingent talent on behalf of a client's organization and gain access to diverse, higher-quality talent pools, at competitive rates. It also helps mitigate compliance risk by following applicable laws and regulations, regardless of geographic location.
To provide competitive value add to its clients, Workspend – a leader in the MSP market – has built a Strategic Center of Operational Excellence (SCOE), which houses a program office, project managers, consultants, operational experts (both technical and administrative), technologists, and data science personnel, all focused in the area of contingent workforce management.
This enables us to foster best-in-class talent and services across various functions including research, analytics and reporting, Vendor Management System (VMS) technology, system configuration, support, and various MSP-specific tasks. By selecting multiple strategic geographies from which to deploy the services model, coupled with a consultative approach and expertise in technical and administrative operations, we have positioned SCOE to unleash additional strategic value add for clients.
Workspend can best approach the 'Productivity Frontier', a concept developed and popularized by Michael Porter at the Harvard Business School, which refers to "…the maximum value that a company delivering a particular product or service can create at a given cost, using the best available technologies, skills, management techniques, and purchased inputs. [1]"
Our global service delivery model
The SCOE works in a "hub-and-spoke" delivery model, where the physical locations of the SCOE act as the strategic hub. It connects to program teams located strategically across the globe.
We take this approach to nurture and train teams at each hub, develop their competencies across our service delivery model, and then deploy them across the globe based on core competencies, skills in need by a particular geography, and corporate cultural alignment. This makes assigning a "named" (i.e., dedicated) resource easier for the client.
The SCOE has teams focusing on every conceivable value add that an MSP can provide, ranging from strategic advisory services, data science, operations, and digital procurement strategy. For a customer, this provides a differentiated competitive advantage in many areas as it allows Workspend to share and tap the best global resources available to lead across multiple client accounts. The SCOE uses advanced service processes which have been fine-tuned and scaled, allowing for the reuse of multiple delivery components resulting in additional value for the client. The SCOE houses experts with experience from different countries and domain knowledge, which enables them to share and exchange best practices internally, resulting in greater benefits realization by our clients.
The shared services model employed at the SCOE allows us to compare the performance of teams and programs, with cross-functional teams meeting on a weekly basis to share their experiences, compare outcomes, and brainstorm new service delivery methodologies and the application of new technological innovations to serving clients better. This has resulted in a better quality of delivered services, faster response times, and overall greater client satisfaction.
Proactive Engagement
A major advantage of Workspend's SCOE setup is that it develops multiple facets of client and domain expertise coverage across varying geographic locations, so we can monitor and proactively engage with issues and innovation opportunities in a "follow-the-sun" methodology. Achieving scale has never been easier with agile and specialized teams being able to focus on specific areas as a result. With some countries and industries having a seasonal crest and trough model in their contingent hiring requirements, the SCOE permits the shifting of resources from one team to another, making it easier to handle fluctuating demand in a scalable fashion.
A Multidisciplinary Approach to Supporting Our Clients
The key to the success for Workspend's SCOE is our multidisciplinary training program that is geared toward preparing associates not only for the roles that they are hired for but also arming them with knowledge about other processes that the SCOE manages. This makes it easier to move team members around when the need arises, and it also offers the cross-training that each team member may need to deliver services in a holistic way, pulling from their multidisciplinary training and cultural experience working across borders and client organizations. With teams working in close proximity to one another, additional coverage to sort through challenges or optimize a program is readily available. Another success factor is the appointment of mentors for each of the team members at the SCOE, who advise and guide their mentees. The personal relationships developed through the mentor program also help in reducing turnover and in the development of well-rounded team members.
With the rapid developments in technology and new management approaches, the "Productivity Frontier" is in a constant state of motion. Workspend is focused on not only improving its operational effectiveness but also in implementing a clear strategy and having a world-class delivery engine in place. The employee development program provides the strong base needed to develop and retain staff at the SCOE. This, along with the mentor program, allows for team members to develop a bond with each other and the organization. The SCOE leadership team works very closely with the different program leaders globally, aligning its goals and objectives with the MSP program teams. This unique combination allows us to deliver a sustainable competitive advantage to customers.
[1] Porter M. (1996). What is Strategy? Harvard Business Review.
About the author
Sameer Srivastava has over twelve years of experience in designing, implementing, and managing MSP programs in Europe, Asia, and the US. His current responsibilities include oversight of Workspend's Strategic Center of Excellence based in New Delhi, India, and business operations in APAC and EMEA. Prior to joining Workspend, Sameer was leading Kelly OCG's Implementation services in EMEA and later went to head their MSP and RPO Operations in India. Post Kelly OCG, Sameer was at Allegis Global Solutions where he managed Implementation and Operational teams in India. Sameer also has experience working as an IT and Change Management Consultant in the US and the UK. Sameer holds a bachelor's in computer science from the University of Nebraska, Lincoln (USA) and an MBA from Cranfield University (UK). He can be contacted at [email protected] or follow him on LinkedIn.