Businesses are on the lookout for talented workers to fill their open vacancies.  Post-COVID-19, the market for talent has evolved towards an on-demand flexible workforce model.  How do you tap into flexible talent your business needs?  
People have always been important to businesses.  That hasn't changed.  But what has changed is the pace of change in markets and therefore business models.  It means your organization must find a different blend of skills almost every year. The ability to shape supply-chain and workforce to 'get the jobs done' today makes the difference between fast growth businesses and those left behind.
Businesses Today Face a Perpetual Talent Gap
Businesses are always looking for talented workers to fill their open vacancies. And it's rare for businesses not to have vacancies. As of November 10, 2020, the U.S. Bureau of Labor Statistics claimed that there are around 6.4 million vacancies in the labor market. The Information industry alone is thought to have over 85,000 openings as yet unfulfilled.
Generally, that's not how it feels if you're looking for a job; Sometimes, it's as if every job is being chased by a hundred other people, and rarely do the job specs tell the whole story.
The Talent Sourcing Situation Today
Talent Sourcing is the business of finding the best people, at affordable prices, in the right place—and at the right time.  It's a people business, but as work habits and lifestyles change (further encouraged by the global pandemic), organizations are ever more reliant on technology to connect people with jobs. 
The demand from organizations large and small to find smarter ways of managing and sourcing talent has fostered a rather uncivilized piranha-like feeding frenzy for prospective suppliers of talent, technology and advisory-services.  It's also spawned a long list of different methods and systems being used to meet talent requirements – MSP, RPO, VMS, FMS, SOW. New digital marketplaces and task-fulfilment platforms are two more to add to the list.  Companies are no longer short on buying options, but most are already swamped with technology and still lack clarity as to what a good solution looks like.
This year the talent industry went ever more crazy.  A new crop of organizations, whose workforces begin to fill out with flexible and contingent workers as a direct result of the pandemic, are in the market looking for smarter ways and technologies to meet demands for talent.
Without the right kind of tech, they know they will drown in a sea of SaaS tools, spreadsheets and data, risk falling foul of compliance regulations and dual employment law like Microsoft did and be hit by a $100m fine, or simply see a rise in unnecessary administrative costs. Worse still, they might miss out on the talent they need to remain competitive and lack the ideas and skills to fuel their growth.
The Shift to a Flexible Workforce
No company leader who has gone through the pandemic could possibly conclude that the best way to source talent in the future is to employ a workforce on full-time contracts.  The COVID-19 experience has demonstrated the importance of organizational agility and the need to adapt workforce supply to fit demand at a moment's notice.
While the contingent workforce started largely as an interim or 'temp' resource pool, today it's become a permanent fixture of the workforce mix.  Additionally, remote working has turned a corner. Bosses have finally pulled open the doors of the closet marked 'flexible working' and found to their surprise that there aren't so many scary ghosts in there after all.  Concerns over home working productivity, data security for home workers, and other perceived evils of flexible working have been laid to rest. 
An acceptance of hiring remote workers as a reasonable proposition to get work done and eradicate skills shortages has increased interest in opportunities to hire good talent in different countries.  It's even woken up bosses to the realization that a great many skilled people exist in the world who can't do a 9-to-5 in the office because they have children, dependents or other employments that prevent them from working in 'the traditional way.'  Broaden attitudes towards workforce flexibility, and businesses can tap into a whole new talent pool.
In 2021, the world of talent went 'flexible.'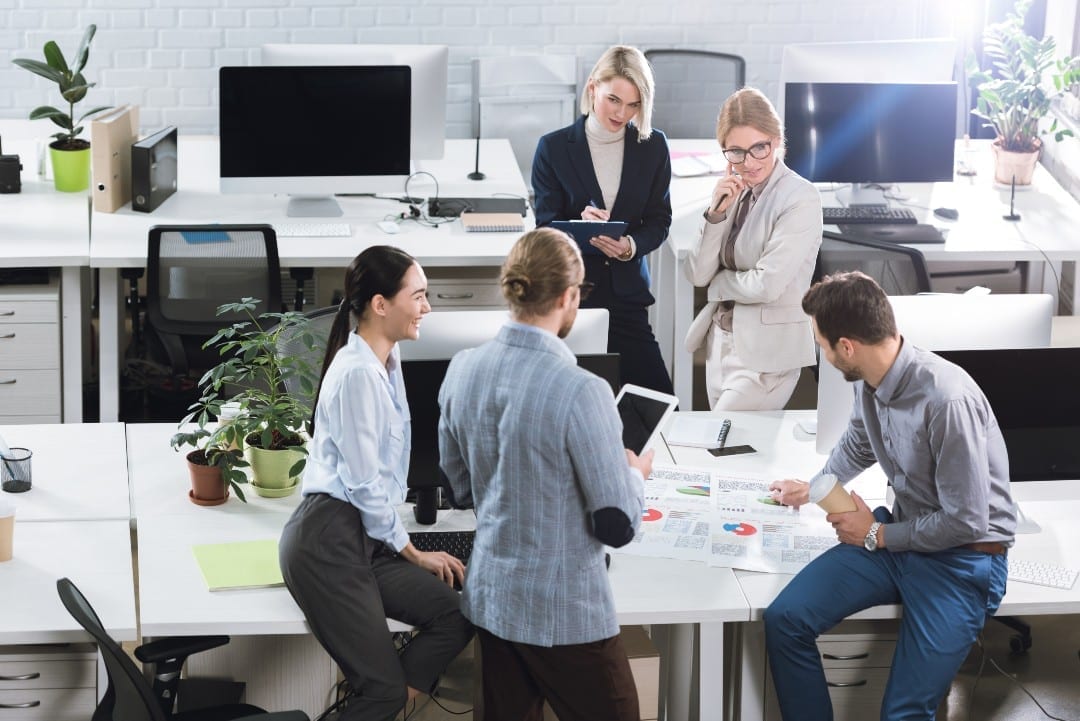 The essentials of what every business needs from the talent industry are clear:  quality people that have the necessary competencies, ideas, and cultural fit to add to their resourcing poll—preferably at the right price, in the right place, and at the right time. 
Supplying that demand is not so easy, because of the talent shortage.  Competition for talent is fierce.  Without talent industry suppliers and partners, it's probably unrealistic for most organizations to think they can do this themselves.  Working out quite how to get your teeth into the talent sourcing industry can be a head-spinning challenge with so many companies suggesting they (uniquely) hold the magic wand to solving all of your problems.
The talent industry is made up of a paucity of technology tools and a confusing assortment of industry suppliers.  For newcomers to the talent management and sourcing industry, it creates a daunting and unclear picture of what good should look like and how to get there. So, where to start?
Choosing the Right Partner
If you yourself are a newcomer to the talent industry, and you're looking to improve the way you source and manage a flexible workforce, arguably the best place to start is to pick your MSP.
The role of a Managed Service Provider is to formalize, orchestrate and operate the indirect staffing supply-chain on behalf of an organization for a small fee levied from incomes made by the provisioning staffing vendors. Partnering with a MSP will add additional resources, technologies—plus strategy, supply-chain, compliance, change management and project expertise— to: 
Extend your talent reach
Bring transparency over your indirect labor spend
Minimize staffing agency fees
Prevent over-paying for talent 
Manage day-to-day operations, risk and governance 
Install and operate a VMS to automate processes 
Working with your MSP, you can formalize a Total Talent Management (TTM) strategy to adopt an umbrella perspective of talent that incorporates both permanent and contingent workers.  You should expect your MSP to provide impartial guidance as to the technology selections that are a best-fit for your enterprise.
Norms of behavior can hold back innovation
Think of your job sourcing behavior today.  How likely is it that hiring managers are assuming they need full-time workers to get their jobs done?  It's probably very likely—but that's understandable.  Given that full-time employment contracts have been the norm for years, encouraging a best-fit selection of resources to 'get a job done' requires a level of maturity and sophistication in the management and triage approach that doesn't just happen.  If you want to find new solutions to your resourcing shortfalls, it's not just processes but outcomes that need to change.  Bringing someone in from the outside as an impartial champion of flexible working can aid the change process by removing the emotion from departmental politics and frictions.
Someone once said, the best way to finish a novel is to begin.  In the same way, transitioning your talent strategy to embrace a permanent flexible workforce means beginning somewhere.  Perhaps the best first step is to onboard a partner you can trust who shares your understanding of the challenge, ambitions and culture.

Ian Tomlin
Author
Ian Tomlin is a marketer, entrepreneur, business leader and management consultant. His passion is to help make great ideas happen. Relentlessly optimistic about the potential of technology for good, Ian's 30+ year career has focused around the intersect of strategy, technology and marketing. He writes on subjects including workforce management, future of work, talent acquisition technology and organizational design.
Ian has written books, articles and guides on brand, digital transformation, enterprise applications, data science, and organizational design. He can be reached via LinkedIn or Twitter.