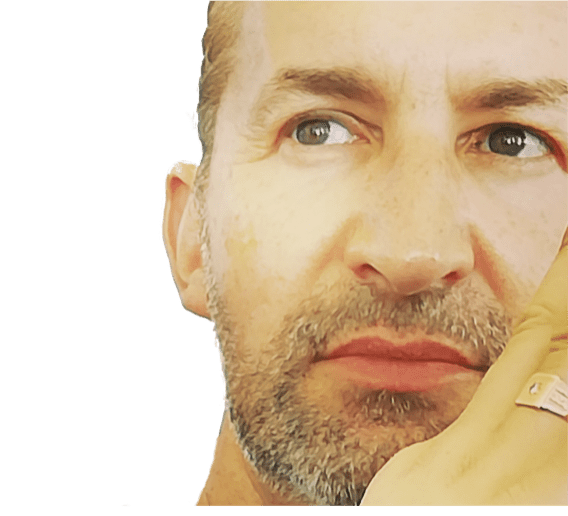 Direct sourcing: The bridge between RPO and MSP
Since the start of the pandemic, one of the more notable changes in workforce management has been the growing use of direct sourcing strategies to source flexible workers.
Direct Sourcing is about using your brand and its influence to attract contingent talent to build your talent pool. Rather than going through indirect staffing vendors. According to industry watchers like SIA, 62% of enterprise organizations that use contingent workers have either implemented some form of a direct sourcing program or plan to in the near future.
Direct Sourcing has become the bridge between Recruitment Process Outsourcing (RPO) and Managed Service Providers (MSP). This encourages hybrid arrangements with talent sourcing partners.  In this article, we dig deeper to find out why, and what it means for talent strategies.
When the world of work was straightforward
Professionals who've worked in the workforce management industry for more than a decade began their careers in a simpler era. Most employees were employed by the company, while temp workers were often people brought in to cover maternity leave or sickness, or experts required to fulfil a short-term need.
As the need for more flexibility in the workforce has grown, so too has the permanence of a contingent workforce. Today, most blue chips have more than a third of their resourcing capability served by contractors and indirect workers.
From a talent strategy perspective, this simpler world led to simpler decisions around who was responsible for which bit of this process. Normally, internal HR took the lead on sourcing and managing employees. While they indirectly sourced talent was the realm of the purchasing department.
The Coming Together of Permanent and Flexible Workforces
There is a difference between employing someone directly, and hiring workers as contractors, or via a third-party Employer of Record. At least, that's what laws say that seek to protect the interests of workers.
The last decade has seen a massive rise in the number of individuals hired on temporary work contracts. Chiefly to increase flexibility in resourcing plans. Others would argue, that indirect sourcing is also being used as a mechanism by employers to shirk their employer duties; to place duties on a third-party Employer of Record they don't want to perform by themselves.
Whichever side you're on, the fact is that businesses in today's world need to be ever more agile. A big part of that comes from being able to resource up and down. Both in terms of the numbers of workers, but also in their capabilities.
Employers face a delicate balancing act: they see the importance of treating individuals differently based on their contractual relationships. However, at the same time, they are pressured to deploy policies, procedures—and sometimes processes and systems—consistently.
Some examples of this include diversity and inclusion, and data privacy and security. Companies want to be seen to be treating individuals fairly, regardless of the nature of their contract. That said, they need to do this while not falling foul of dual employment laws that seek to penalize employers that treat hired help as employees, without the perks of full-time employment.
The influence of direct sourcing
Amid this heady mix of "how's and why's" Direct Sourcing has injected an interesting conundrum. WHAT IF you could hire temporary and contingent workers in the same way as you do permanent employees, by leveraging your own job boards projected to potentially thousands of willing candidates on social media? But, rather than employ these individuals directly as employees, how about working with a willing Employer of Record (EoR) partner. Who could sponsor and support those activities.
These hybrid partner relationships are suddenly becoming all the rage. This creates new types of partnerships that the workforce management industry doesn't really have a term for.
Confused sourcing arrangements
Like in any industry, outsourcing partners come in many forms. The two most common forms in the talent industry are Recruitment Process Outsourcers (RPOs) specializing in outsourcing the permanent workforce recruitment function, and Managed Service Providers (MSPs) that act as an intermediary between large employers and their community of indirect staffing vendors.
While many of the skills and capabilities of RPOs and MSPs are the same. Previously, it used to be that large employers would employ both. One reason for this was that HR wanted to outsource non-core administrative and recruitment activities. Therefore making the case to hire an RPO—while purchasing leaders recognized how much time and the cost was going into indirect staffing—then making the case to hire an MSP.
The net result of these strategies is that companies today employing both RPOs and MSPs, are brushing under the carpet the unavoidable fact that sourcing and managing talent isn't so different, irrespective of the contractual relationship.
Hiring an RPO and MSP encourages the duplication of technologies, processes, resources, etc. It creates wastage, often hidden under the 'cost of doing business' label found in administrative budgets. The reality is that one partner should, and probably could be able to perform both RPO and MSP roles were a TOTAL TALENT MANAGEMENT approach adopted.
Direct sourcing is raising new questions
The opportunity highlighted by the role of direct sourcing to serve both employment and contingent contract structures exposes more than ever the need to consolidate talent approaches into a joined-up strategy.
Using social media to promote work opportunities—be it a task, a project, a short-term skills requirement, or a permanent role—bridges the divide in talent sourcing that exists today. Executives who are less connected with the talent discipline are scratching their heads and asking the obvious question:
"If we plan to use the same tech ecosystem to manage our job boards and social sites to source both job vacancies and gigging opportunities, why do we have two or more partners fulfilling these services?"
Power your workforce outcomes with a diversity MSP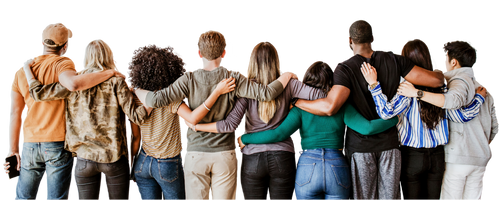 Manage external workforce
Make data-driven hiring decisions
Bring unbudgeted spend under control