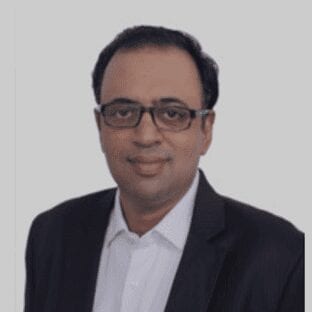 Sameer Srivastava - 8 min read
Workspend Advisory Services (WAS) – Implementation
What sets our services apart
A traditional managed service provider's (MSP) implementation plan begins with the review of a client's existing workflows to uncover opportunities for process improvements and ends with a list of future-state recommendations to enhance these workflows. However, this generally leads to a tactical "cookie-cutter" approach to implementation execution, typically resulting in only marginal process improvements in a client's contingent workforce program.
Workspend's service infrastructure – from its people, processes, and technology – takes a far more holistic, consultative, and design-based approach to MSP program implementations. Moreover, Workspend's MSP implementations are oftentimes located across multiple locations, geographies, and may incorporate an overseas component as well. These program nuances have upended the traditional approach to MSP. Now MSPs are required to conceptualize new and highly innovative approaches to differentiate themselves from competitors. The entire talent supply chain (talent suppliers, MSPs, clients, technology providers) must also be incorporated into the project and operational plan as they add an additional layer of complexity to the contingent workforce program.
WAS was designed to manage and optimize the MSP program implementation challenges through leveraging our Strategic Center of Operational Excellence (SCOE), Design Thinking Teams, and technology ecosystem. These strategic innovations differentiate WAS approach to MSP implementations. Furthermore, WAS implementation process is not only holistic at a contingent workforce program level, but also at a talent supply chain level. In contrast, competitors normally offer a standardized, well-worn implementation playbook that achieves their internal profit margin metrics, but typically results in a disjointed implementation experience as supply chain stakeholders are forced to react to program changes. WAS modularized approach ultimately provides greater transparency into program changes by scaling across the talent supply chain in an iterative manner. The supply chain stakeholders can then proactively optimize the proposed implementation and steady-state changes.
Holistic Approach to Implementation
The WAS team is a collective of talented people from backgrounds in program and project management, technology, data science, and even psychology. WAS teams are based at our two Strategic Centers of Operational Excellence (SCOE) in the U.S and India and can also be located at client sites across the globe.
What differentiates our MPS implementation process from the competition is its ability to evaluate and optimize contingent workforce programs in a holistic and data-driven manner across the talent supply chain and at the program level, while leveraging technology and industry veterans to build up the people, processes, and technology architecture in a calibrated manner.
Holistic Program Level Implementation Effort: People, Process, and Technology
People
Workspend's design thinking approach to solutioning problems starts and ends with understanding and communicating with the people who are stakeholders in a particular process, such as the implementation process of onboarding an MSP. Our Delivery Design Team meets with program stakeholders and works with them to understand their pain points.
Determining how stakeholders have previously been utilized and deployed are variables considered when performing an implementation readiness review. Once the pain points are fully identified, the combined client and program teams develop a multi-phased and highly modularized approach to the implementation process.  After all conceivable pain points have been incorporated into the implementation program, the team looks at the workflows that underpin and support the program stakeholders.
Process
From a process perspective, WAS takes a highly iterative and data-driven approach to milestone achievement, workflow analysis, and progress reports. Coupled with a focus on measurable outcomes, all milestones are analyzed by data science experts, compared against other program benchmarks and outcomes, and the program processes are then tweaked to optimize positive outcomes. The combined client and program team evaluate the data, ensure its validity, and draw conclusions on the best path forward for the implementation process. They also sketch and approve of workflows necessary to achieve their ideal program state during and post-implementation. The client's pain points are evaluated throughout this comparative analysis to ensure that, holistically, stakeholders' concerns are alleviated throughout the implementation phase.
As WAS utilizes a modularized approach to services, the client can choose which parts of the implementation process, if any, it would like to partake in. The processes derived from this effort are data-driven, incorporated into the contingent workforce program and talent supply chain, and are fully aligned to overcoming traditional implementation effort encumbrances.
Once the procedural data and stakeholders are aligned, WAS technology experts get to work on evaluating how its extensive technology ecosystem can help drive further efficiencies from the implementation process. The team's role is to identify the tools that can be adopted for the client's CW program and to provide a holistic view and alternatives of the program's current technology stack and how it can be modified.
Technology
The WAS team's extensive portfolio of technology partners helps the implementation team deliver an integrated solution by offering highly innovative and customized solutions to create a holistic approach to the implementation process. Whether it's purely the need to leverage a project management tool for the process or something more permanent like the onboarding of a new vendor management system (VMS), the team's experience is highly adaptable and can manage new technology solutions as they are incorporated into the program. The WAS technology team, combined with the client's program experts, acts almost like an internal analyst community.
With a track record of reviewing hundreds of VMS tools and contingent workforce solutions under their belt, they are well-positioned to consult on various forms of workforce solutions. Needs range from VMS solutions to partnering with data companies focused on providing market rates. The WAS team also possesses the knowledge and industry experience necessary to select the "right-fit" technology partners for its client's CW program. Concurrently, the WAS team possesses the integration capabilities and toolkit necessary to provide a seamless implementation and steady-state experience.
Holistic Talent Supply Chain Level Implementation Effort: Suppliers, MSP, and Technology
Workspend's approach to implementation management differs from the competition in that it evaluates the entire talent supply chain in a holistic manner. Correspondingly, a rigorous, multi-channel, hands-on approach is created for each implementation and aimed at supporting CW program stakeholders across the supply chain who are crucial to the program's success.
Suppliers
Workspend is sensitive to how a new MSP provider and its suggested program changes may impact the client and ultimately the revenue streams to its existing staffing suppliers. As a result, suppliers are able to better prepare for integrating with recommended technology partners entering the client's CW program and be sure their feedback is incorporated into the overall project and operational plan.
The design-inspired implementation process was conceptualized to focus on client pain points, but also to incorporate pain points from across the client's talent supply chain as well. All suppliers are provided a voice in the process and are made fully aware of potential modifications to the program. The WAS implementation team provides significant documentation around these changes. The team also communicates heavily with the supplier base to ensure a high-quality adoption rate and comfort throughout the supply chain.
Managed Service Provider (MSP)
Whether the client is a first-generation MSP user or multi-generation expert, the WAS implementation team considers and evaluates every conceivable obstacle associated with implementing a concrete yet flexible MSP program to suit the client's needs and expertise level. The iterative component of the process allows to either modularly takeover the program over a scheduled period of time or to immediately scale across an entire program. This approach is ideal for clients who may insource portions of their program as it recognizes that not all traditional MSP solution suite offerings may be required to be implemented. As a result, cost savings occur during the implementation phase as unnecessary solution modules offered by a traditional services provider are sidestepped. The ability to return to the module that may have been insourced and incorporate it back into the program – either during implementation or in the steady-state phase of the program – is well-understood and documented extensively so as to reduce the level of effort needed to add them into the program.
Technology
Workspend strives to provide exceptional transparency and objectivity in providing the client with technology partnership recommendations. The ability to leverage its technology ecosystem with the client adds tremendous value to the implementation process. Clients will have transparency across their CW technology stack, cataloging of all integrations, and a project plan documenting all necessary changes. The implementation process is designed to be collaborative and modular, so the client drives the process in conjunction with Workspend and can revisit program modifications within the program's documents. The implementation process and associated technology tools are designed to be as flexible and interchangeable as possible; Workspend's technology team can quickly pivot to integrate new technologies into the program as a result.
An Iterative, Design-Inspired Approach to Implementation
Workspend's implementation goal is to build a highly iterative, lenient, yet progressive implementation solution, one which holistically reviews each phase of the implementation plan separately (discovery, implementation, operationalization, and optimization). This goal also focuses on optimizing each phase by taking a unified approach to an MSP's implementation through understanding how the program's parts should fit and grow together over the long term.
Workspend's implementation process is non-linear by design. Once a phase gate approval for one portion of the implementation is completed, if the client program team combined with the WAS implementation team later determines that the data or design of the program needs tweaking then the redesign capability of the program allows stakeholders to return to a prior phase to reengineer a portion of the implementation process.
The end result is a modularized, interchangeable, implementation process that can easily be modified to support the best outcome for the client. This builds an additional sense of program ownership by the client as they are involved every step of the way and understand the program's design and how it allows them to achieve their immediate and long-term strategic goals. This also creates a warm handoff between the implementation team and the operations (i.e., steady-state) team located at Workspend's SCOEs.
A Unified Approach to Implementation
The combination of onsite resources and the leveraging of the SCOEs not only helps optimize the operational issues, but also helps with communication challenges across geographies, job functions, and leadership levels as varying stakeholders are unified together to achieve a common goal. With Workspend's design-inspired approach to implementation, teams can focus on very specific areas of the process, enabling SCOE associates to perform deeper analysis, resulting in more client-centric recommendations. This ultimately reduces the effort client managers have to make in order to adapt to the new processes, consequently making a successful adoption faster, more holistic, and more likely.
By incorporating both the program and supply chain level stakeholders, our approach ensures that pain point solutions are incorporated into the implementation and steady-state plans, resulting in greater adoption and faster overall results.
By leveraging a design-inspired implementation approach and the SCOE, Workspend's implementation methodology remains a flexible and cost-effective solution that allows clients to take advantage of global best practices and build a program that enables them to receive access to the best contingent talent available globally, all while meeting their operational and strategic objectives.
About the author
Sameer Srivastava has over twelve years of experience in designing, implementing, and managing MSP programs in Europe, Asia, and the US. His current responsibilities include oversight of Workspend's Strategic Center of Excellence based in New Delhi, India, and business operations in APAC and EMEA. Prior to joining Workspend, Sameer was leading Kelly OCG's Implementation services in EMEA and later went to head their MSP and RPO Operations in India. Post Kelly OCG, Sameer was at Allegis Global Solutions where he managed Implementation and Operational teams in India. Sameer also has experience working as an IT and Change Management Consultant in the US and the UK. Sameer holds a bachelor's in computer science from the University of Nebraska, Lincoln (USA) and an MBA from Cranfield University (UK). He can be contacted at [email protected] or follow him on LinkedIn.