Chloe Mumford - 6 min read
Living with the Great Resignation
Many thought that the Great Resignation was a one-time correction of how the labor market worked. They believed it was a reaction to the remote-working habits forged during the lockdowns. However, things haven't gone back to how they were before, and it looks like they never will.  What's changed, and how do talent leaders live with this new normal?
The Great Resignation can be defined as an ongoing trend of an unusually high amount of workers quitting their jobs. This trend spans across jobs that give their workers plenty of opportunities, high salaries, and other benefits, suggestive of a general dissatisfaction in the workforce.
It's becoming clear that today's workers care about more than just getting paid – they also value their emotional well-being and work-life balance.
As an organization's greatest resource, employee retention is a major concern. To respond effectively and retain workers, talent managers first need to understand the grievances that drive the Great Resignation.
What has caused workers to resign?
One of the biggest consequences of the pandemic has been the increased regard for human health. This has compelled people and organizations to prioritize physical and mental wellbeing.
According to a health and wellbeing survey report by CIPD, mental health is the most common focus of well-being activity over the last few years. In 2021, more organizations focused on this area (57%, up from 41% in 2020), which is in line with the fact that COVID-19 has prompted a greater focus on mental health.
Recently, there has been a power shift from employers to workers. Workers understand that they deserve more and are willing to change jobs and strive for a better work-life balance.
Greater health concerns
After Covid, people have become increasingly cautious about their lifestyle and the risks they put themselves under. This is particularly true for those working in the healthcare and retail sectors, where they are physically present and in contact with the customers. Amid concerns of exposure to the virus, these sectors have seen the highest amount of resignations.
Those who stayed during the pandemic period, largely due to financial security, subsequently felt empowered to leave and seek out other career prospects.
More flexibility at work
Since the pandemic started, firms around the world have adapted remote working at a fast pace.
According to research by Harvard Business Review, people between 30 and 45 years old have the highest rate of resignation, with an average increase of more than 20% between 2020 and 2021. Workers now prefer greater flexibility in their work schedules and the ability to maintain a better work-life balance.
Availability of better opportunities
With many companies shifting to a flexible model of working, people are being afforded more choices of where they choose to work. With less geographical constraints, people can apply for jobs from all around the world. This has opened up the talent market to a global audience. With more job openings, people are willing to shift to a company where they have more benefits, and higher rates of job satisfaction. The overall reluctance in making a change has reduced; people are more open to changing jobs to fit their lifestyle.
How can organizations address these problems and ensure employee retention?
Focus on employee safety and wellbeing
According to a MetLife study on worker benefit trends in 2020, 74% of workers are concerned about at least one aspect of their wellbeing (such as financial wellbeing and psychological safety) as a result of the Covid pandemic and are less willing to compromise it. In such a case, they require assurance from their employers with respect to their wellbeing and socio-economic safety.
Adapt to the changing work culture
With more people working from home in the past 2 years, the culture of remote work and flexibility has been accelerated. Organizations too, have to adapt to this change and make structural changes to cope with this new way of working. Companies like Deloitte have released a Workplace strategy workbook as an elaborate planner, focusing on the operations, logistics, and finance of the changes that are required to be introduced to cater to the new way of working. Want to reduce workforce attrition?  If you do, then you need to be more flexible in your approach to work culture.
Employee welfare opportunities
With more options in the job market, workers need a driving factor that motivates them and makes them content to stay. These could include benefits such as:
– Personal development opportunities
– Aligning company values with the values of employees, so they feel a sense of belonging
– Opportunities to explore their work and discover what suits best for them through internal migrations and networking opportunities
Google, for instance, paid their female employees an extra remuneration to cover for the disparity between male and female salaries. This shows workers that the company believes in fair treatment and is taking action for it.
In conclusion
The Great Resignation is a defining reality of the talent market today. As a talent leader,  it is important to recognize that this is no short-term phenomenon—It represents a permanent attitudinal shift in your workforce owing to factors beyond your control, and far beyond the norm.
Owing to global talent shortages, qualified and experienced workers find themselves with the upper hand in labor force negotiations, and it's a reality that employers need to get used to.
The retention of employees remains crucial for any company and the most effective way to influence it is by listening and understanding the needs of the 'humans' behind the work, rather than treating workers as necessary cogs in your corporate machine.  You've experienced the Great Resignation; now you need to learn how to live with it.
Power your workforce outcomes with a diversity MSP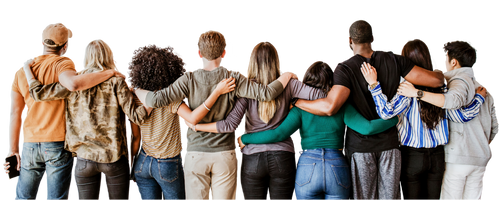 Manage external workforce
Make data-driven hiring decisions
Bring unbudgeted spend under control