Chloe Mumford - 4 min read
Stepping up Diversity: Why it's more important than ever
Prioritizing diversity in your talent agenda is more than a moral or ethical argument. For talent leaders, it has significant economic and practical business benefits.
The multitude of benefits that come from embracing diversity in your talent strategy means that it should be at the forefront of your talent strategy. That said, for hiring managers, one benefit more front-of-mind presently is that of sourcing more talent.
In this article, we take a deep dive into the TRUE REWARDS of prioritizing diversity and explore the cultural and ethical benefits it brings. However, before we get to that, let's cover the more obvious dividend of increasing tier-one and tier-two diversity spend.
Work Opportunity Tax Credit (WOTC) explained
Since 1996, the US federal government has offered a Work Opportunity Tax Credit (WOTC). This provides an incentive for businesses to hire target groups associated with high unemployment rates and increase diversity in their workforce.
When employers hire someone from a target group as specified in the WOTC, they must first certify it through the IRS form 8850. Once this is completed, the company can get a tax credit, which can total up to $9,600 for each qualified new hire. The amount will vary depending on which target group the hire is in, how much they are paid, and whether they have worked at least 120 hours with you.
To summarize, the WOTC allows you to boost diversity initiatives and get a substantial tax break.
Tier one vs Tier-two diverse spend
Diverse spend is the amount of money spent solely on diverse-owned suppliers.
Tier-one (also known as prime suppliers) includes businesses that directly sell services/products to a customer/client.
Tier-two suppliers provide tier-one businesses with the services/products that are sold to the end customer. Organizations should look to adopt multi-tier diverse spend if they want to maximize dividends, with both tier-one and tier-two being procured from diverse suppliers.
Examining your tier-one or tier-two spend is important, as it allows you to make strategic decisions on spending and benchmarking your diversity quotient, driving more diversity in your supply chain.
Remember, diversity is important to your customers too, and may ultimately influence is they choose to do business with you.  This is evidenced by a Deloitte study where 78% of respondents believed that diversity and inclusion are a competitive advantage. More customers will want to buy from you, and more talent will want to work for your company if it seen to be diverse and inclusive.
Cultural Impact
Due to unconscious bias, people tend to recruit talent like themselves. This can lead to:
roadblock to innovation
people avoiding to challenge ideas
limit different styles of thinking
reduce the number of outside-the-box ideas
…things that can make a big difference to the success of a business.
According to an article by Forbes, there are 12 types of people in this world, and we often hire talent who are the same 'type' as ourselves.  Additionally, not every 'type' suits every role.  For example, someone who is not social or values connections with people would most likely not make a good salesperson. Consequently, if recruiters are hiring people like themselves, it can lead to hiring the wrong type of person for a given position.
Hiring people like themselves is one of the most unhelpful things a recruiter can do. If it's you that's making the hiring decisions, it's a good idea to identify traits that may suit the roles you're hiring for, and hire talent based on these framed behavioral tells.
Lack of diversity can lead to weak decisions and suboptimal behaviors that impact profitability
A diverse workforce can reduce spending substantially.
Firstly, as we've already covered, if everyone thinks the same way, businesses are less likely to perform well. Diverse backgrounds lead to diverse ways of thinking, problem solving, creativity and innovation.
Secondly, we've seen examples where leadership teams that have developed a culture of thinking, in the same way, have then gone on to spend unnecessarily on 'pet projects' (i.e., a project pursued as a personal favorite, not because it is necessarily important) without the natural checks—and balances that occur in diverse workplace culture.  Don't be surprised if this also then results in fewer workers concentrating on those important tasks the business needs. This in turn means those important tasks don't get done, so less money is generated.
Ethical Impact
Diversity has become a priority to customers, and it is one of the reasons why you should also prioritize diversity.
By prioritizing diversity more talent will want to work for you. That is shown in a Glassdoor study, where 67% of participants said that a diverse workforce is important when considering job offers. People want to work for and support a company with a moral stance that they agree with.
[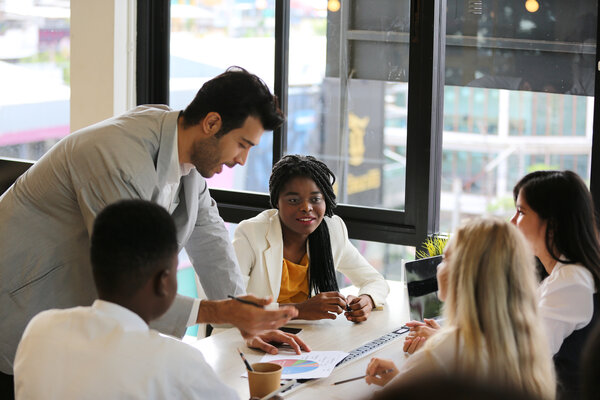 How this reduces spend
If customers are looking for businesses that prioritize diversity, and your business does just that, it gains a serious advantage over competitors who don't. Diversity can boost your brand and is a beneficial asset to not only increase your sales, but also attract top talent.
A diverse workforce attracts more people from similar, diverse backgrounds. People want to see others like them thriving in your company, which leads them to imagine they will too. It is therefore of prime importance to ensure you also retain diverse workers. This then opens doors to new markets, customers, and business partners.
Related article: How to Build a Recession Proof Talent Agenda
Final Thoughts
The matter of diversity in your workforce is of legal, ethical, and financial importance.
As a business, you have a legal responsibility to be diverse, to be unbiased, and, left unchecked, it could negatively affect your business. That said, facing fines should be the least of your worries. A business that isn't diverse could lose customers, brand reputation, and perhaps even your workforce.
Prioritizing diversity is about developing a positive and healthy workforce culture that encourages everyone to be themselves. It's about hiring people with diverse ways of thinking, who can test your assumptions, and bring fresh ideas that incumbent workers may not have envisioned.
There are plenty of opportunities to boost workforce diversity and inclusion, and now is the perfect time to start.
Power your workforce outcomes with a diversity MSP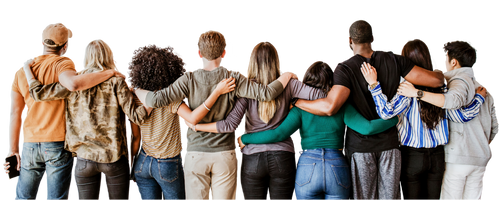 Manage external workforce
Make data-driven hiring decisions
Bring unbudgeted spend under control