Chloe Mumford - 6 min read
The Future Relationship Between MSP and VMS
With over 35% of the US workforce being contingent, there is a shift toward the increased adaptation of the contingent workforce. Organizations are starting to realize that they need to keep up, or better yet, get ahead in order to stay competitive.
The key ingredients organizations need to sustain the contingent workforce are Vendor Management Systems (VMS) and Managed Service Providers (MSP).
In the past, they have been inseparable, as MSP governed the workforce data and managed procurement through a VMS. However, this may not be the case for much longer.
Firstly, let's clarify the meaning of MSP and VMS
A Vendor Management System (VMS) is a technology platform used by businesses to manage the activities of their indirect staffing suppliers. As a subset of supply-chain management systems, they are increasingly important for organizations operating with a long list of suppliers.
Whereas, organizations use Managed Service Providers (MSP) to formalize, orchestrate and operate the indirect staffing supply chain on their behalf, for a small fee levied from incomes made by the provisioning staffing vendors that source the contingent talent their business needs.
While there is some overlap between MSP and VMS in terms of managing vendors and suppliers, their core focus and responsibilities are quite different. MSPs manage and maintain the IT infrastructure of their clients, while VMS help with procurement and management of temporary and contract workers.
What is the VMS and MSP relationship like now? 
To put it plainly, it's an unhappy marriage. MSPs have often been a first-class citizen in terms of technology platforms for the contingent workforce – they have the control… or did. When more workers became contingent, that changed. Vendor Management Systems have adapted so much that it eases the need for an MSP.
There is no longer a dynamic where departments are disconnected when hiring contingent workers. Instead, because of the rising number of contingent workers, companies are looking at a company-wide strategy. This means it is now in the interest of company leaders to take their external workforce seriously, rather than allowing it to be siloed and outsourced on a departmental level.
MSPs handle contingent worker data, so companies don't have to do it themselves. Recently, however, organizations are wanting more control over their own data. This questions the very purpose of an MSP, as it becomes more important for companies to take direct control of their workforce data management and MSP's have failed to adapt to the changing market. VMSs now focus on Total Workforce Management, so that companies no longer need to rely on an MSP to have access to their data.
Moreover, small firms often cannot afford to invest in a VMS, and often lack the candidate numbers to justify the cost if they could. Additionally, as many technology providers rely on payment models, which is based on a percentage of total workforce spend, many technology providers and MSPs are simply unwilling to work with low volume programs, as they provide a low return relative to the cost of sale. But with the rise of the gig economy and independent freelance platforms, MSPs can no longer act as a gatekeeper for smaller firms looking to gain access to the external workforce.
The rise of Direct Sourcing
One of the best ways that organizations can achieve independence is by adopting a direct sourcing model for their external workforce. This is where companies create their own private talent pools comprised of workers that have already had some contact with their company. This could be freelancers who have previously worked for them, or candidates that narrowly missed out on an opportunity in the past.
The biggest benefit direct sourcing provides is that it gives you instant access to a pool of workers who are already familiar with your company's brand and values. This can help to reduce both the time-to-hire and overall costs associated with onboarding. It also means that companies can access the external workforce "on tap" and be able to instantly deploy resources whenever needed.
Many modern VMS have developed support for companies to create their own direct sourcing model, integrating advanced AI features reducing burden on human resources, such as automatic candidate screening and preselection based upon overall suitability for a particular role. This makes it easier than ever for companies to develop, maintain and engage an external workforce without the need to pay a premium for the support of an MSP.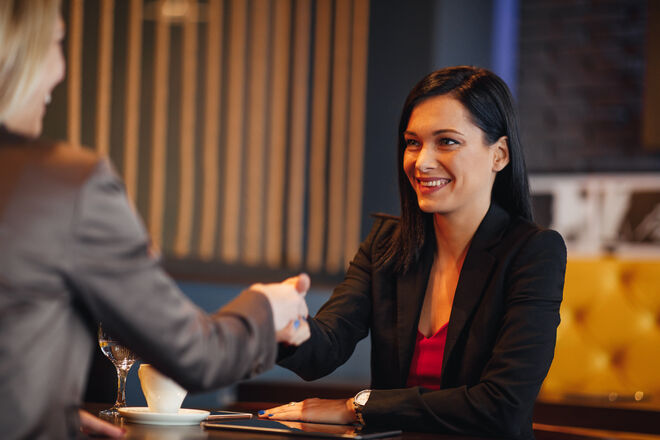 The benefits of MSP and VMS working together
This does not sound the death knell of MSPs indefinitely. Rather, they need to adapt and do so quickly to retain their validity in the market. Still, having MSP and VMS working together can provide a range of benefits, such as:
Having both MSP and VMS can help streamline processes and improve efficiency, with MSP managing the service delivery process, while VMS handles vendor management, allowing both parties to focus on their core competencies
By working together, MSP and VMS can help reduce costs associated with contingent workforce management by reducing administrative costs, optimizing vendor rates, and identifying cost-saving opportunities.
A VMS can help MSPs with sourcing and managing a higher quality of talent by leveraging their network of pre-vetted vendors. MSPs can then use their expertise in talent management to further develop and nurture that talent.
A VMS helps MSPs to ensure compliance with rules, regulations and industry standards. They assist in tracking and reporting on vendor compliance, managing onboarding processes, and maintaining accurate records.
By working together, MSP and VMS can provide greater visibility into the contingent workforce, helping gather and analyse data on spend, vendor performance, talent utilization and much more, helping organizations make more informed decisions and drive greater business value.
With direct sourcing on the rise, a quick, cost-reducing, and achievable solution for smaller companies, and with organization's wanting more control over their data, MSPs and Vendor Management Systems must adapt to these ever-changing requirements. For MSPs in particular, it's imperative that they bring more value through diverse talent pools and value for money to compete with changes in the marketplace.
Companies who want to get ahead of their contingent workforce strategy need a collaborative relationship between their MSP and VMS in order to see the benefits. They will need access to diverse talent pools to broaden the scope of their contingent workforce program, and data analytics to increase the efficiency of their strategies. They will need a platform that can help oversee and manage the activities of their indirect staffing suppliers. So, the need is still there.
The future relationship between MSP and VMS is an uncertain one with two potential outcomes. Either it remains an unhappy marriage, or it will become a harmonious relationship that brings a more streamlined, efficient and effective approach to contingent workforce management. Ultimately, they need to work together to achieve the goals of their clients and to stay relevant.
Power your workforce outcomes with a diversity MSP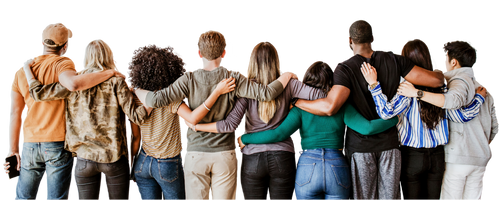 Manage external workforce
Make data-driven hiring decisions
Bring unbudgeted spend under control