CWS Summit North America: The Takeaway
It was CWS Summit North America 2022 last week and we were thrilled to have been platinum sponsors for this talent management event. It was great to see so many people and discuss solutions to drive workforce management programs forward for a new tomorrow.
In this article, we're going to give you a rundown of what took place and what the main takeaways were from this event and its various sessions.
The CWS event was a knowledge packed couple of days, with various sessions from keynote speakers. These were kicked off by Dawn McCartney, VP, CWS Council, Staffing Industry Analysts, who shared insights on trends and practices that are critical to consider in workforce strategy road mapping.
The event was later closed by a speed session hosted by Dawn McCartney, Chris Paden, Sr. Director, CWS & Research, Americas, and Peter Reagan, Sr. Director, CWS & Research, who walked through 30 great ideas from the summit.
Attendees had a broad choice of tracks that they could follow throughout the event, touching on key areas of talent management, including talent engagement & management, technology, program operation, strategy & risk, and research & compliance. Whichever path you chose, each track was full of new insights, learnings, and solutions to take away.
What were the key discussion topics?
Some of the key topics highlighted at the summit were:
direct sourcing,
embedding inclusion into talent strategies,
IC risk mitigation,
best-of-breed contingent workforce programs
However, there were other prominent themes that dominated discussions.
A dominant theme at the event was the role of technology in the future of talent management. There were many sessions that discussed not only how technology can leverage metrics to improve Diversity & Inclusion, Direct Sourcing and Payroll, but how real-time data capture can enable proactive decisioning.
There were also plenty of sessions that offered insights on Program Operation, ranging from who is doing Total Talent Management, to building Contingent Workforce programs, and Statement of Work. They also reflected on how old-fashioned solutions aren't going to solve new problems and why set SLAs need to be revisited as we move into a new future of work.
The summit also highlighted the issues surrounding compliance, with particular reference to remote working, workplace safety, and identifying risk within your Contingent Workforce program. These were insightful sessions and demonstrated the need for updated solutions in future workforce program compliance.
Overall, we found the event informative on the latest talent industry trends and new solutions to combat new problems. It was insightful for anyone responsible for managing or scaling contingent workforce programs. It was also a great opportunity to meet with others and discuss the future of talent management.
Once again, we would like to thank CWS and Staffing Industry Analysts for hosting the event and we look forward to the next one!
Power your workforce outcomes with a diversity MSP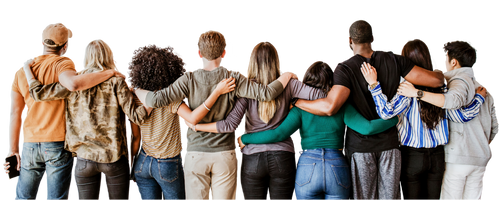 Manage external workforce
Make data-driven hiring decisions
Bring unbudgeted spend under control